Assembling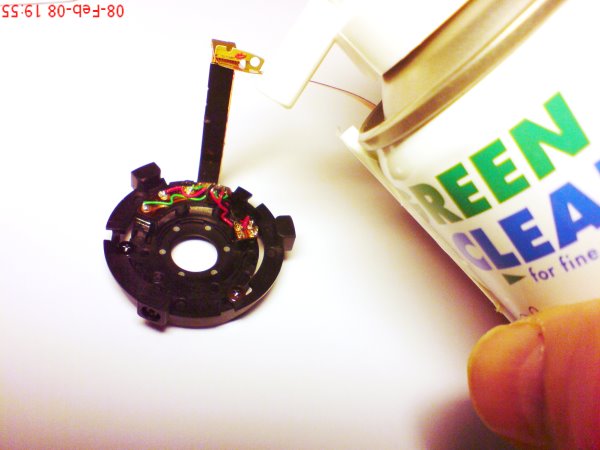 Thoroughly fighting with dust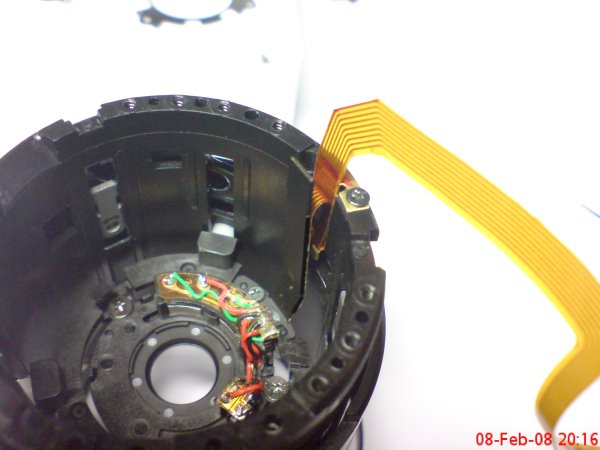 Diaphragm is on the place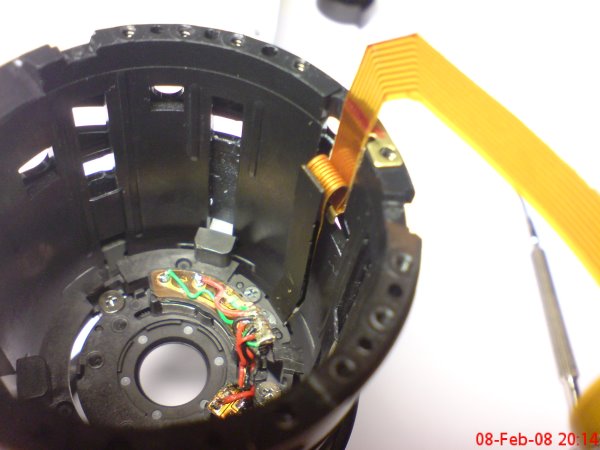 Zoom is in one position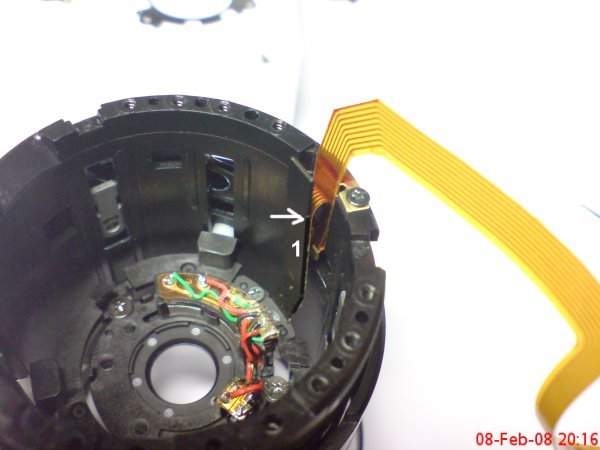 Zoom is in other position

.

Look at the loop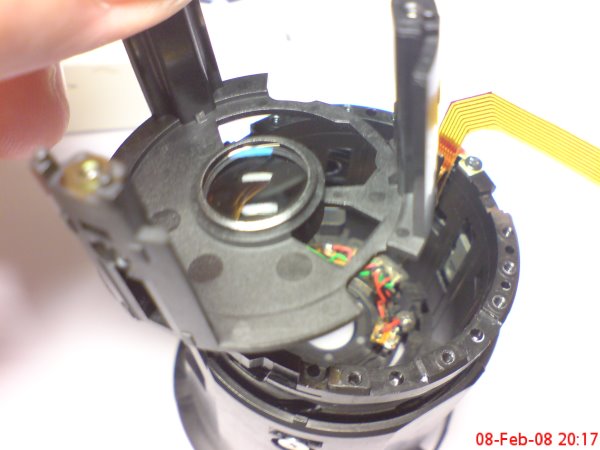 Installing the next lens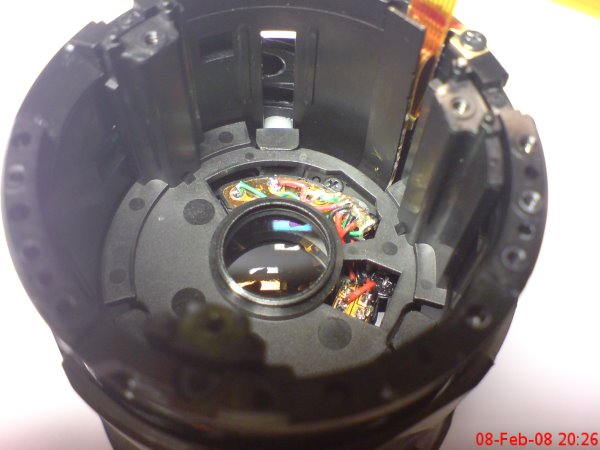 Ready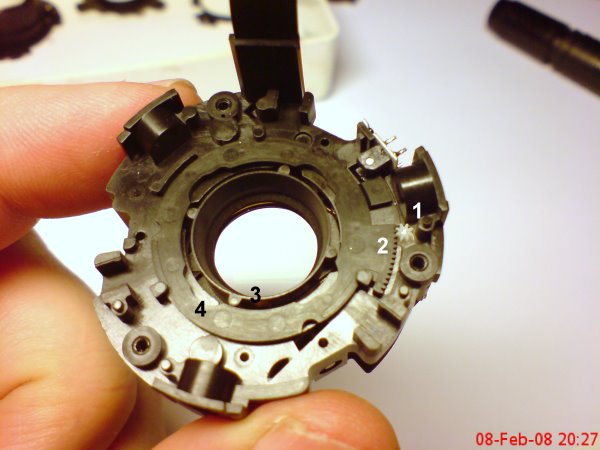 Stabilizator. Shown in turn-off position. When stabilizator is switching on, the motor through the gear 1 moves the gear ring 2. The ring is turning. The teeth of the floating lens 3 are going out of the contact with the ring and will be free in the space 4. The lens assembly is flying in magnetic field of the electric magnets, controlled by processor.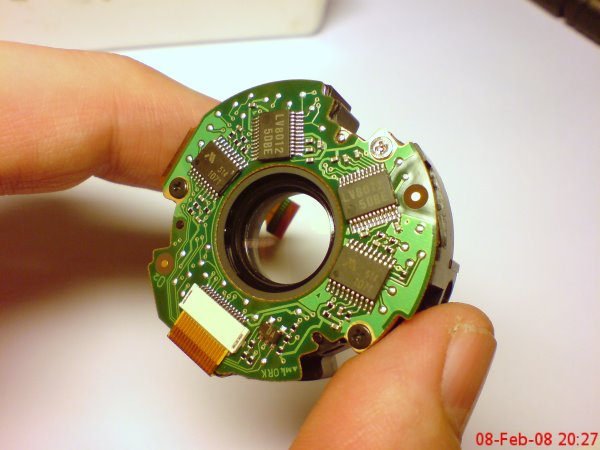 Stabilizator, the other side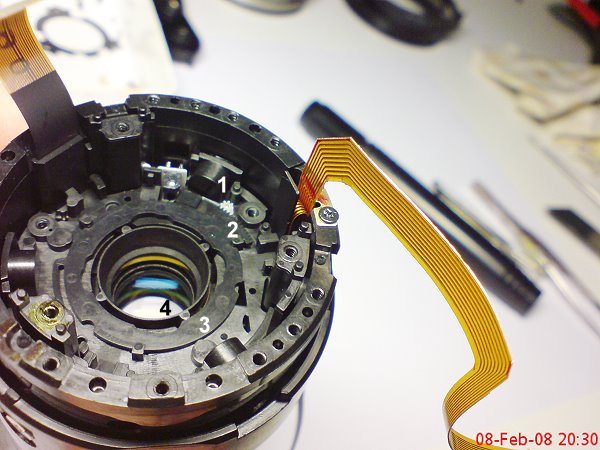 Installed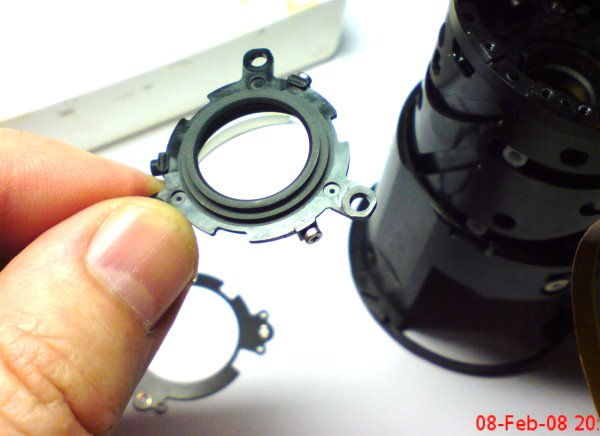 Next lens (by the right side)

Covered by wash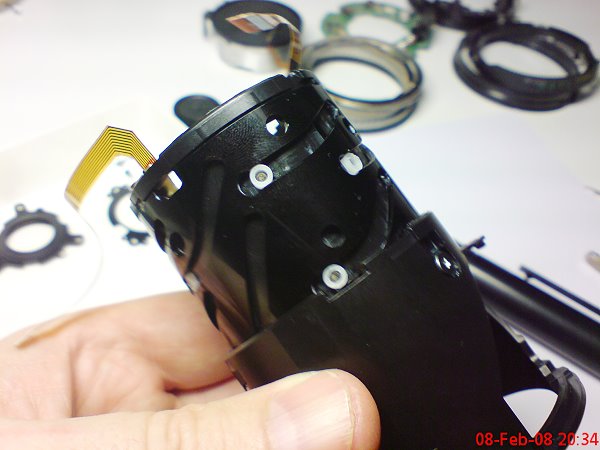 Lenses are fixed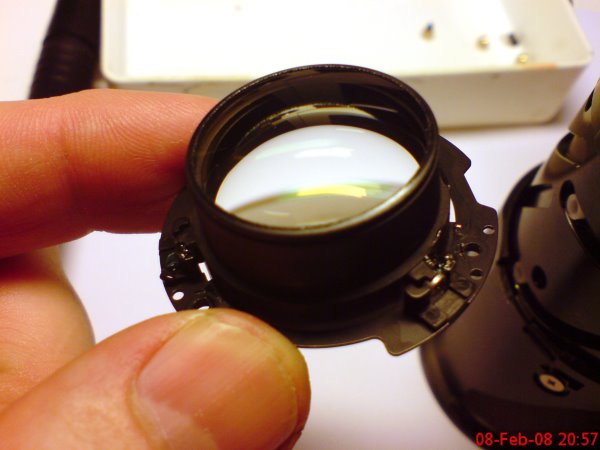 Back lens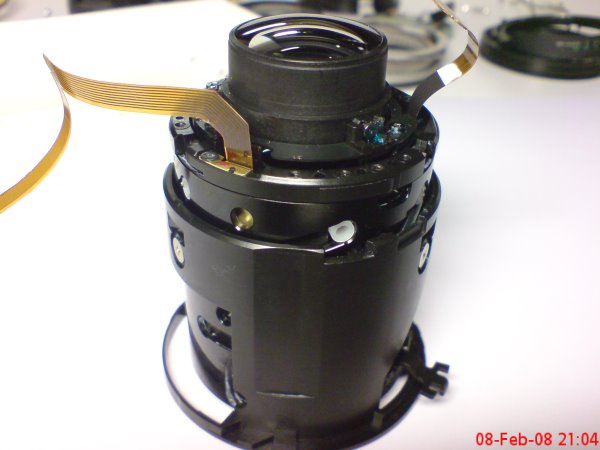 Installed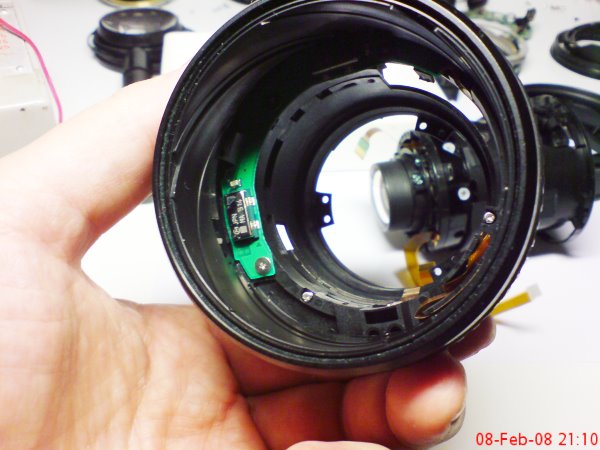 External barrel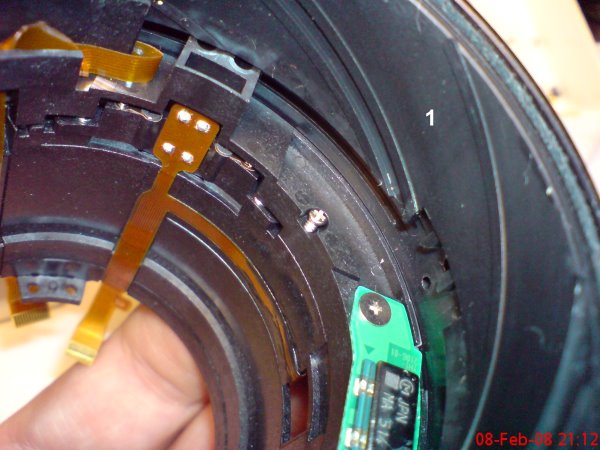 Inside

the external barrel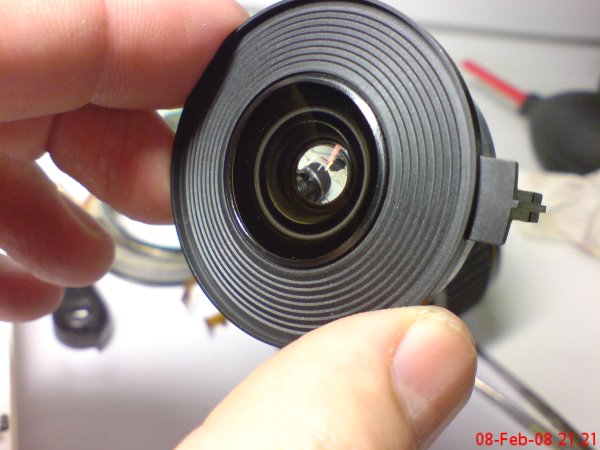 Focusing lens with driver

lever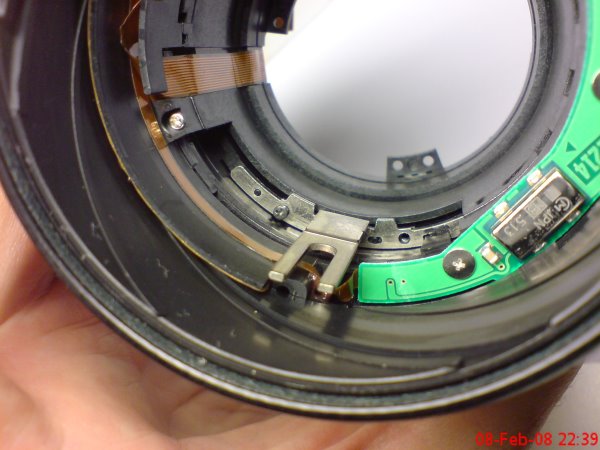 Driver fork from USM

-

motor to focusing lens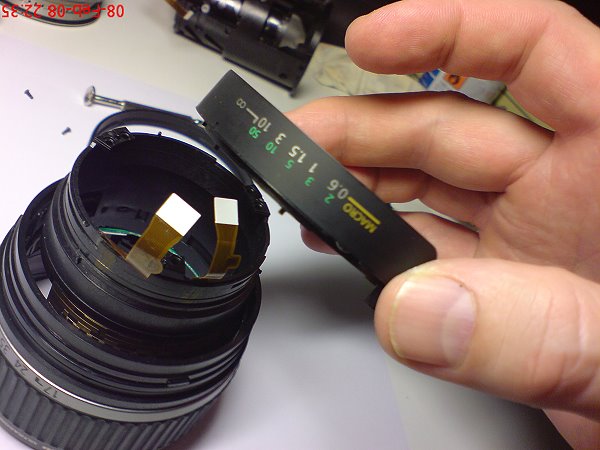 Distance scale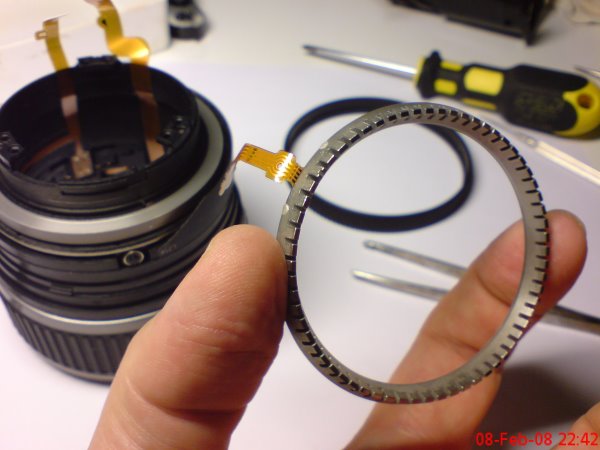 USM stator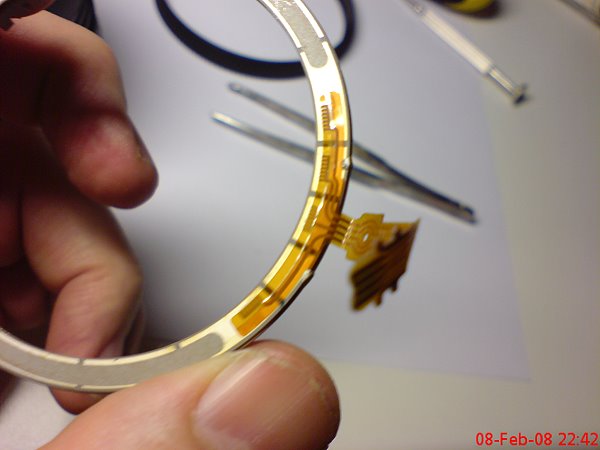 Stator, other side, with wave exciters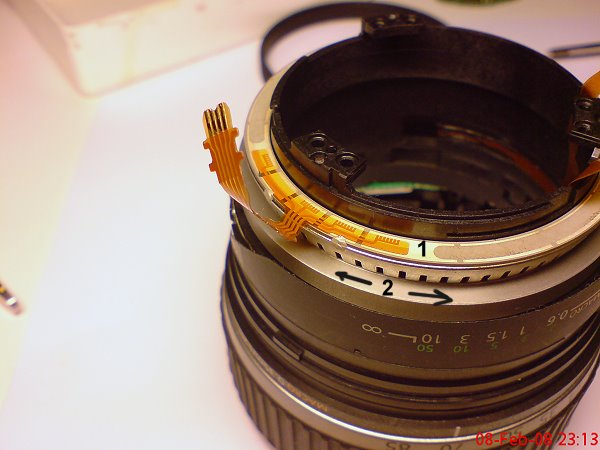 Stator 1 is setting to motion armature 2

.

Ring armature throughout the fork (above) is moving the focusing lens.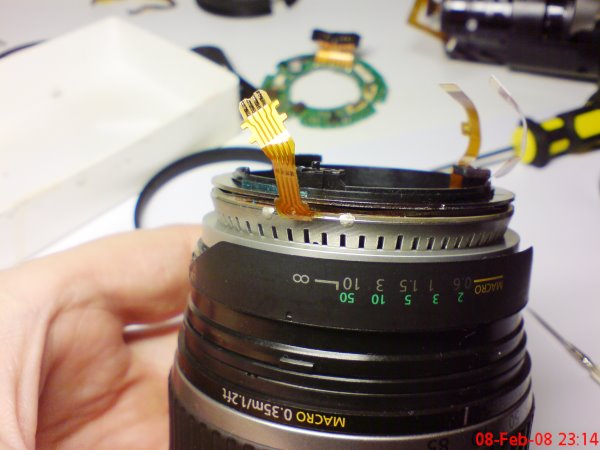 In assembly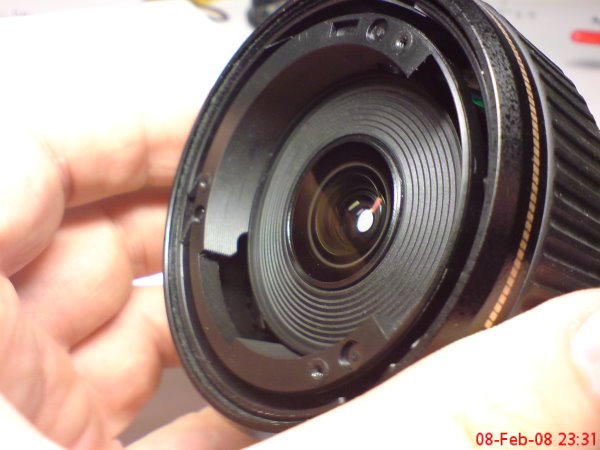 Giving the attention to the front side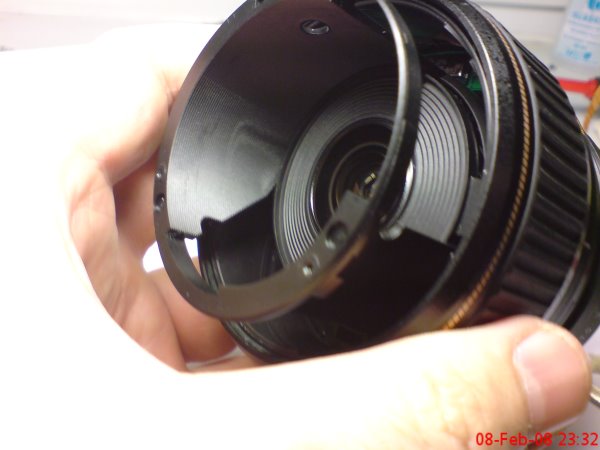 Zooming part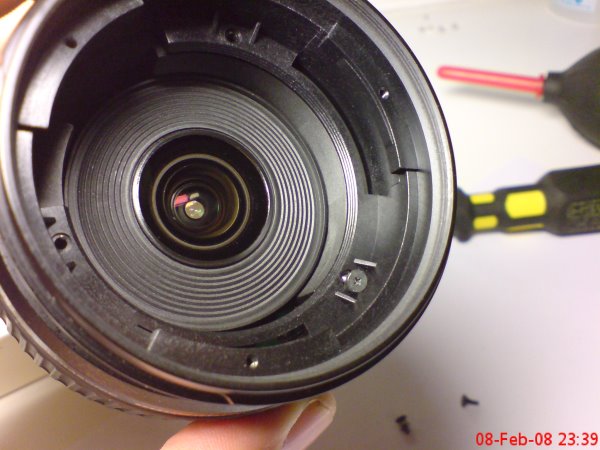 Front lens keeper installed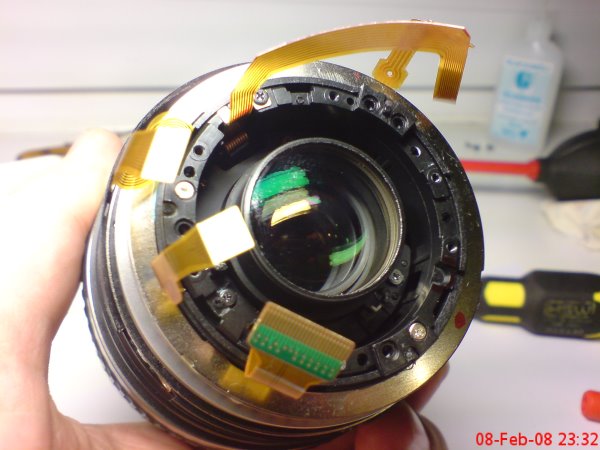 Returning to the back

Fixing zoom barrel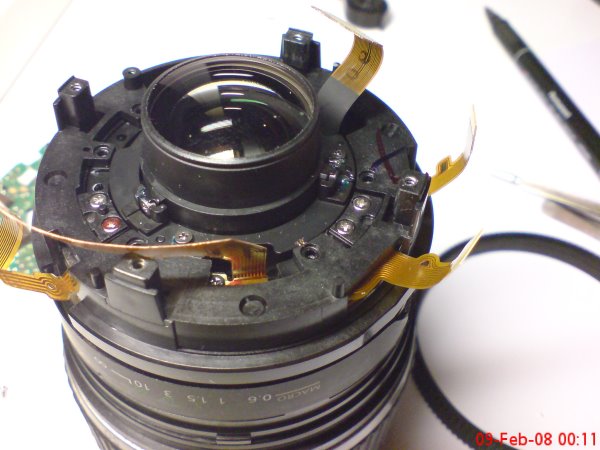 Ready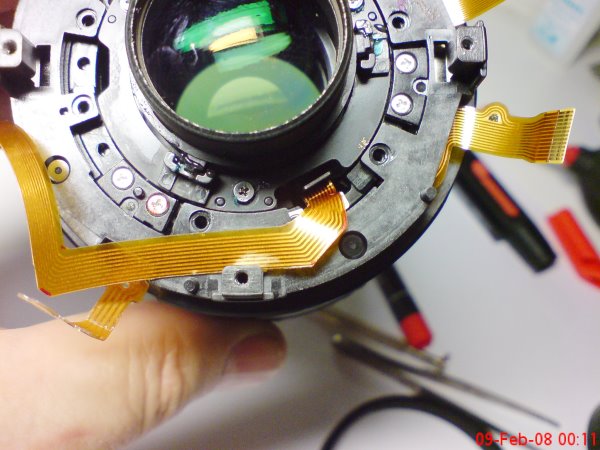 Looking at our conductor in one zoom position and ...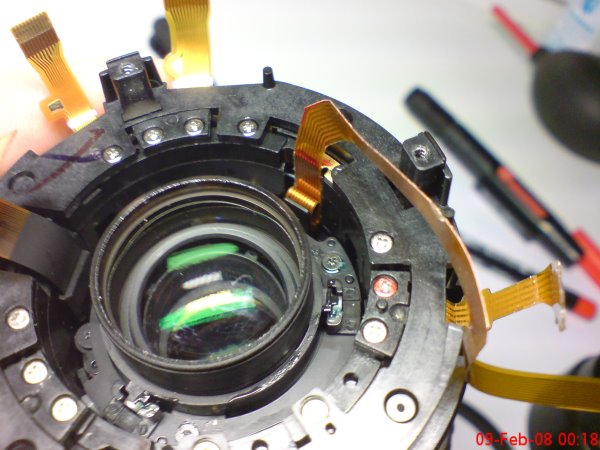 ....other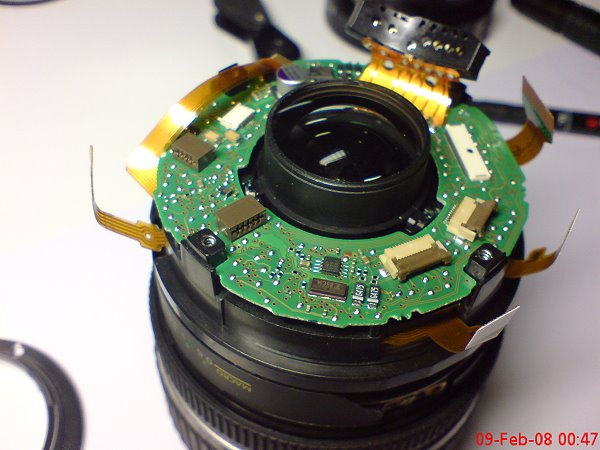 Installation of the CPU plate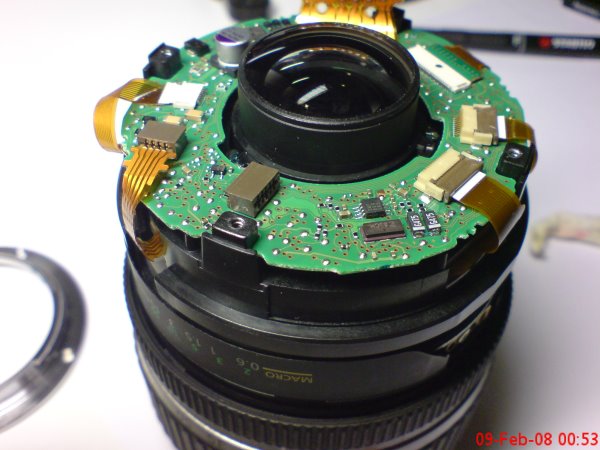 Cables are connected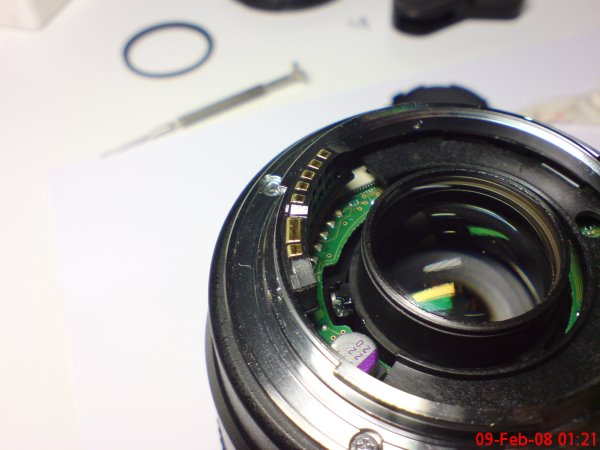 Bayonet ring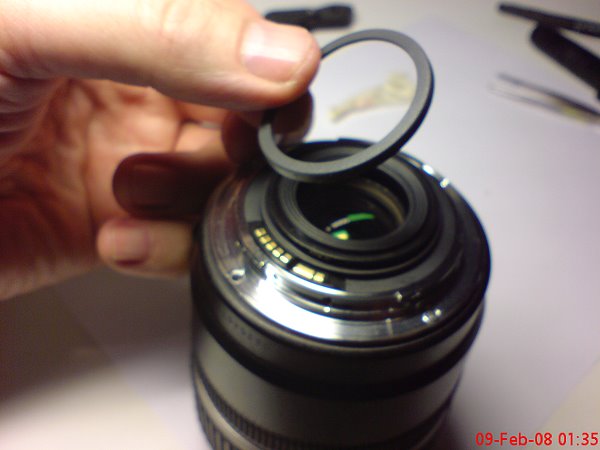 Protection ring of the tail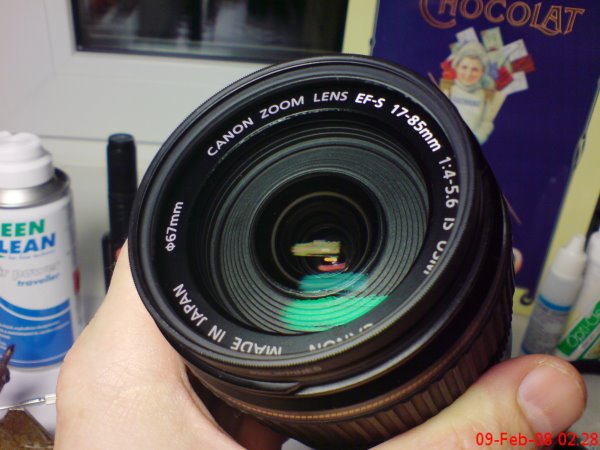 Assembling of the front lens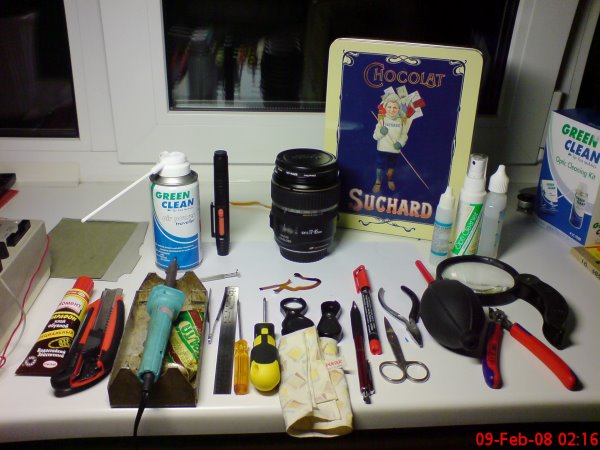 Assembly is finished! Participants.

Special thanks- to Swiss chocolate SUCHARD!